Kaffe Fassett has inspired people across the world with his creative, colorful fabrics and designs. Here is a brilliant quilt from the NEW book, Quilts by the Sea.

p.s. Please see our E-Bay shop for great bargains on patterns and vintage collectibles. For continuous free quilt patterns and blog updates, please visit us on Twitter.
Water Garden by Kaffe Fassett with Liza Prior Lucy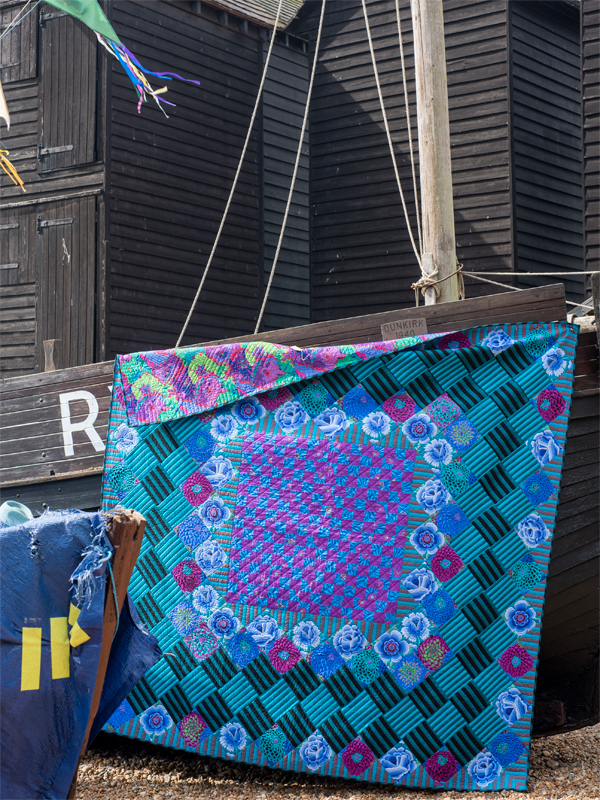 Quilts by the Sea celebrates the 25th edition of Kaffe's annual Patchwork and Quilting books. To mark the celebration, he has taken a favorite patchwork design and block from a different past edition and reworked it in fabrics from his current collection.
The book features 21 stunning projects photographed in the English seaside town of Hastings, where Kaffe himself has a much-loved seaside home. Quilts by the Sea is available at major booksellers including Amazon, where it is the #1 release in Graphic Design Color Use.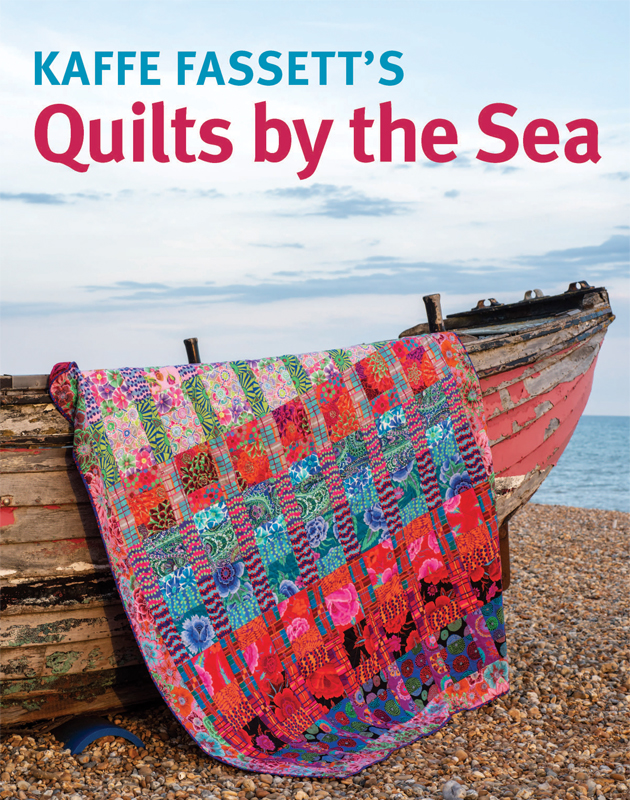 Image credits: Photos were taken by Debbie Patterson. More images can be seen at Kaffe Fassett's website.